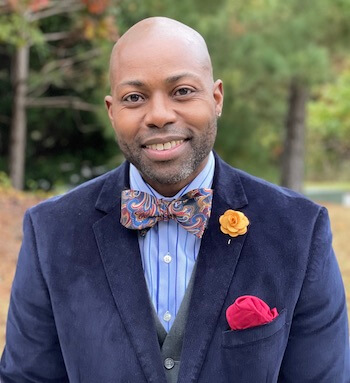 Background and Speaking Focus
Dr. Broadhead has served in education for over 20 years. He is a practitioner who has utilized his experiences to add value within the public school system and has supported nonprofit programs geared toward soft-skill building, leadership development and goal based mentorship.
Based upon his engagement with youth and those who support them he has shared his expertise on leadership as it relates to empowering others, parental engagement, school improvement and leading with purpose, power and perseverance.
Dr. Broadhead understands that words have power but action is more powerful. He speaks with intention to share, teach and inspire. For Dr. Broadhead it is not about just feeling good but about doing good.
Dr. Marcus Broadhead is an educators administrator. He is a strong leader interested in supporting all facets of the educational triangle – students, teachers and parents. He creates an atmosphere where all can succeed. Dr. Broadhead is an engaging speaker and presenter and immediately makes a positive impact on those who have the fortune to come in contact with him.
— Susan L. Smith,
President-Elect of the Southeastern Division of the National Association for Music Educators
Past Speaking Engagements
Black History Month Keynote Speaker



Whitewater High School

|

Measure of A Man
Senior Assembly Keynote Speaker



Sandy Creek High School

|

Congrats! Now what?
Senior Assembly Keynote Speaker/Baccalaureate Keynote 2016 & 2020



Fayette County High School
GAMSSP Conference Presenter

|

Developing Believers
NYAR Conference Presenter

|

Leveraging Educational PTSD to meet Parents Where They Are
New Teacher Induction Ceremony Keynote



Fayette County School System
The Guiding Principals Podcast
To set up a call with Marcus, please use the calendar below.